About D'Camp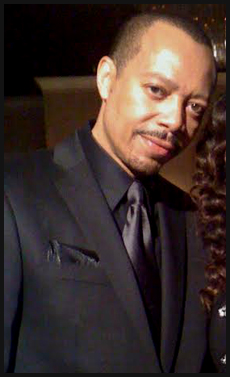 Founded by Dennis L. Smith.
Dennis L. Smith has embraced many endeavors in his 30 year professional career. Following graduation with honors from Western Illinois University in 1981, his pursuit for achievement was well in focus. With the academic backgrounds of a major in Psychology and minor in Business, Smith relocated from his native Chicago, Illinois to Los Angeles in late 1981. Beginning with a career in counseling adolescents at College Hospital in Cerritos, CA Dennis was soon selected to act as the lead Administrative Associate in the VIP Admissions Department at Century City Hospital of Beverly Hills. As his career in the Medical field advanced so too did his long standing passion for the film and entertainment industry. A self professed "movie buff", Smith molded his interest for television, film, and media production into the successful TCG Productions. Alongside his brother Al, TCG produced several short films, a HBO/Showtime comedy feature and a host of cable projects in a ten year span. In addition to these achievements, Dennis further channeled his creative interests with the writing and selling of two theatrical screenplays. By 1997, a desire to diversify lead him to invest in the business of real estate- eventually spring boarding him into becoming a licensed Realtor/developer.
With the opening of Maximum Realty & Property Management in 1999, Dennis set aside the film business to act as the company's C.E.O. As a professional in the property management industry he has managed well over 200 commercial and residential properties – several of which were personal acquisitions. A simultaneous investment in Roel's Pediatric Development Center of South Pasadena created yet another opportunity for Smith with his involvement as a partner/owner of the company. Previously listed as one of the top facilities to treat children with Autism, Roel's specialized in the treatment of Autistic children in the greater Los Angeles area. In addition to these achievements, Dennis has also created , developed , and secured two United States patents for two specialty items- one product utilized in restaurants, the other utilized in automobiles- that are still on the market today. Dennis was awarded and inducted into "Who's Who" of Entrepreneurs in 2001. Currently, Dennis is revisiting his interests in the Film and Television realm with his involvement as a Theatrical Agent with Sovereign Talent Group of Beverly Hills. Specializing in the direct management of a handful of up and coming actors- one of which he is very proud to say is his UCLA graduate daughter Nicoletta- Smith looks forward to helping mold the careers of Hollywood's next biggest Stars.
With the 2014 production of the project "The Burning Sands" Dennis eagerly anticipates the most crucial stage of his dynamic career. His heartfelt and true story of 12 young students pledging Kappa Alpha Psi in 1978 stands as his perhaps most poignant contribution to the Film and Television realm yet. Granting just a glimpse into the intriguing world of Greek Fraternity life, Smith gifts audience members and film makers alike a rare gem of a project. With messages of hope and positivity at center focus, "The Burning Sands" is sure to entertain and yet ignite an all too important conversation of the masses, bringing all forms of unjust hazing to light, and, ultimately, finite resolution.
---
Our Mission
Our mission is simple: Good quality Film and Television productions.
D'Camp prides itself with the collaboration of veteran Producers. Our intent is to continually secure a highly regarded and respected place in Hollywood.
D'Camp is comprised of over 40 years of experienced Line Producer's, Producer's, Writer's, Talent Agent's, Director's and Actor's. By pooling our resources and years of contacts our reach extends worldwide. D'Camp is just that, a camp where brilliant minds think alike. A home that promotes creativity inside and outside "the box".
D'Camp prides itself on innovative concepts while keeping in mind a formulated business structure. By this D'Camp minimizes if not completely removes financial risk to its financial partners. "Investor" is not a word that will ever be used by D'Camp.